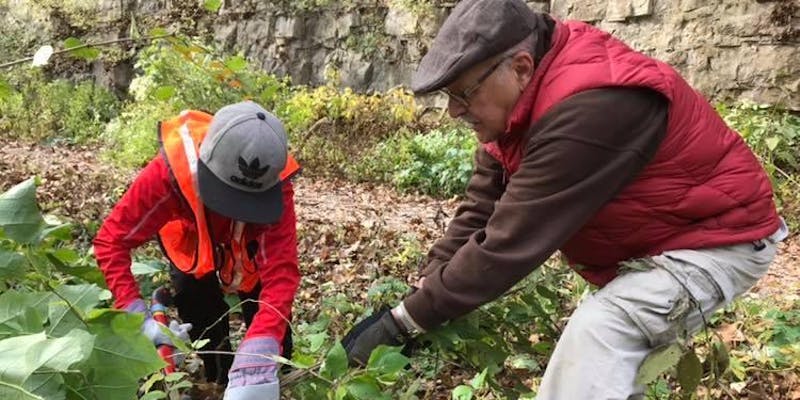 Please join Missouri Invasive Plant Task Force member partner Missouri Botanical Garden in attending the Ecological Restoration Workshop for Educators at the Shaw Nature Reserve Carriage House. This workshop is focused on providing educators (teachers, boy/girl scout leaders, community leaders, and more) with the resources they need to introduce ecological restoration into their curriculum and lesson plans.
Both formal and informal educators are invited to attend. Even if you don't fall into the educator category, feel welcome to join in to learn more about how you can get a group together in your community to not only manage invasive plant species, but to transform your green spaces into healthy habitats and to increase biodiversity in our region.
This is a free event. All ages are welcome. There will be a short walking tour, so please dress for the weather and plan to be outside for 15-30 minutes. Participants are encouraged to bring their own reusable water bottle to help cut down on single-use plastic waste.